Courtesy and cosiness in the apartments of Residence Vajolet in San Cassiano, Alta Badia
The apartments of Residence Vajolet are located in a central position in the pedestrian area in San Cassiano. The position is central and quiet to offer you the relax you seek after a full day of skiing or trekking in the Dolomites.
The apartments are furnished in the typical style of South Tyrol and Alta Badia. They have various sizes and structures to meet every guest's expectations.
The apartments have bathroom with bathtub and whirlpool, TV SAT, free WI-FI connection, telephone, hair-drier and safe.
Bath towels, bed linen and the daily cleaning of the bathrooms and the floor are included in the price.
Upon request, you can rent the apartment taking advantage of half board service (rich buffet breakfast and dinner) at the Hotel Vajolet, accessible from inside the residence.
Apartment n. 201 - 50m2
Daily prices per apartment
summer 2023
17/09
08/10
08/10
30/11
4 people
only overnight accomodation
148.00 €
128.00 €
5 people
only overnight accomodation
174.00 €
141.00 €
full price list
Daily prices per apartment
winter 2023 - 2024
01/12
22/12
23/12
06/01
07/01
20/01
21/01
27/01
28/01
03/02
04/02
17/02
18/02
02/03
03/03
09/03
10/03
16/03
17/03
23/03
24/03
08/04
4 people
only overnight accomodation
196.00 €
296.00 €
224.00 €
236.00 €
248.00 €
268.00 €
260.00 €
280.00 €
200.00 €
192.00 €
192.00 €
5 people
only overnight accomodation
220.00 €
332.00 €
254.00 €
265.00 €
278.00 €
301.00 €
293.00 €
248.00 €
225.00 €
216.00 €
216.00 €
full price list
Apartment n. 202 - 50m2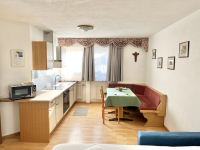 Daily prices per apartment
summer 2023
17/09
08/10
08/10
30/11
4 people
only overnight accomodation
136.00 €
128.00 €
5 people
only overnight accomodation
161.00 €
141.00 €
full price list
Daily prices per apartment
winter 2023 - 2024
01/12
22/12
23/12
06/01
07/01
20/01
21/01
27/01
28/01
03/02
04/02
17/02
18/02
02/03
03/03
09/03
10/03
16/03
17/03
23/03
24/03
08/04
4 people
only overnight accomodation
184.00 €
284.00 €
212.00 €
224.00 €
236.00 €
256.00 €
252.00 €
208.00 €
188.00 €
180.00 €
180.00 €
5 people
only overnight accomodation
208.00 €
321.00 €
239.00 €
254.00 €
265.00 €
287.00 €
283.00 €
235.00 €
212.00 €
203.00 €
203.00 €
full price list
Apartment n. 203 - 50m2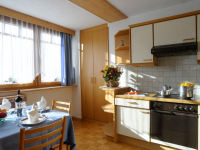 Daily prices per apartment
summer 2023
17/09
08/10
08/10
30/11
4 people
only overnight accomodation
148.00 €
128.00 €
5 people
only overnight accomodation
174.00 €
141.00 €
full price list
Daily prices per apartment
winter 2023 - 2024
01/12
22/12
23/12
06/01
07/01
20/01
21/01
27/01
28/01
03/02
04/02
17/02
18/02
02/03
03/03
09/03
10/03
16/03
17/03
23/03
24/03
08/04
4 people
only overnight accomodation
196.00 €
296.00 €
224.00 €
236.00 €
248.00 €
268.00 €
260.00 €
280.00 €
200.00 €
192.00 €
192.00 €
5 people
only overnight accomodation
220.00 €
332.00 €
254.00 €
265.00 €
278.00 €
301.00 €
293.00 €
248.00 €
225.00 €
216.00 €
216.00 €
full price list
Apartment n. 204 - 50m2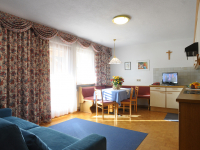 Daily prices per apartment
summer 2023
17/09
08/10
08/10
30/11
4 people
only overnight accomodation
136.00 €
128.00 €
5 people
only overnight accomodation
161.00 €
141.00 €
full price list
Daily prices per apartment
winter 2023 - 2024
01/12
22/12
23/12
06/01
07/01
20/01
21/01
27/01
28/01
03/02
04/02
17/02
18/02
02/03
03/03
09/03
10/03
16/03
17/03
23/03
24/03
08/04
4 people
only overnight accomodation
184.00 €
284.00 €
212.00 €
224.00 €
236.00 €
256.00 €
252.00 €
208.00 €
188.00 €
180.00 €
180.00 €
5 people
only overnight accomodation
208.00 €
321.00 €
239.00 €
254.00 €
265.00 €
287.00 €
283.00 €
235.00 €
212.00 €
203.00 €
203.00 €
full price list
| | | | | |
| --- | --- | --- | --- | --- |
| Typology | Apartment n. 201 | Apartment n. 202 | Apartment n. 203 | Apartment n. 204 |
| Habitable surface m² | 50.00 | 50.00 | 50.00 | 50.00 |
| Rooms | 2 | 2 | 2 | 2 |
| Balcony | no | no | yes | yes |
| Phone | yes | yes | yes | yes |
| Satellite TV | yes | yes | yes | yes |
| Safe | yes | yes | yes | yes |
| Two bathrooms | yes | no | yes | no |
| Jacuzzi | yes | yes | yes | yes |
| Hairdryer | yes | yes | yes | yes |
| Separate kitchen | yes | yes | yes | yes |
| Kitchen with living room | no | no | yes | yes |
| Fridge | yes | yes | yes | yes |
| Dischwasher | yes | yes | yes | yes |
| Microwave | yes | yes | yes | yes |
| Water heater | yes | yes | yes | yes |
| Ski room with ski boot warmer | no | no | no | no |
| Collective washing machine (fee required) | yes | yes | yes | yes |
| Collective dryer machine (fee required) | yes | yes | yes | yes |
| Daily cleaning (except Monday) | yes | yes | yes | yes |
| Covered parking | yes | yes | yes | yes |
| Distance from the slopes | 300 m | 300 m | 300 m | 300 m |
| Distance from the center of the village | 30 m | 30 m | 30 m | 30 m |